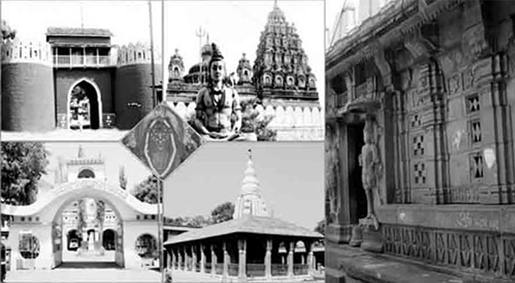 About Baramati
Baramati is a well known historical place in Maharashtra. It is situated on the banks of the river Karha. Baramati was once ruled by the Yadavas of Devgiri. But after the fall of the Yadav rule, it was with the Bahamas of Gulbarga. Very authentic and credible historical references of Baramati's History are found in the books of Dr. Shejwalkar & Mr. Grant Duff- the well known historians.
According to Duff, Nizam Shah of Ahmednagar, gifted Baramati to Malojiraje Bhosale (grandfather of legendary Maratha king Chhatrapati Shivaji Maharaj), in 1603. Thus Baramati was ruled by Bhonsales and later on it was included in the great reign of Chhatrapati Shivaji Maharaj. Around this time, it was administered by Dadoji Konddeo.After Aurangzeb's death, it was won by the Marathas. Around 1745, Shahu Maharaj handed over the charge of Baramati to Babuji Naik. He was a great administrator as well as the patron of arts and religion.
The City hosts two old temples which are built around 750. One of them is of Shri Kashivishweshwar - based on the west bank of the river, the other is of Shri Siddheshwar, located on the east bank of the river. Sidheshwar Temple is considered an architectural masterpiece. The temple is located near Babuji Naik's Mansion, which houses a gigantic idol of Nandi.